At Google, I explored opportunity spaces for Docs, Sheets, Slides and how they might fit within the larger G Suite ecosystem.

THINGS I DID
Docs, Sheets, & Slides Future Vision
Integrated Workspaces
Improved Commenting & Feedback
LEARNINGS
Capitalizing on cross-funcitonal opportunities can be fruitful & synergetic
Implement ambitious designs in phases to ease change aversion, especially with such a mature product
GOOGLE EDITORS FUTURE VISION
I designed Google's future vision for productivity & document editing. Phase 01 of this project (Integrated Workspaces) has shipped—
You can see it here ︎︎︎
PROBLEM


︎︎︎

A lack of discoverability leads to poor habituation and internalization of our features, which interferes with a user's productive potential.
Our editors contain many powerful features, but users often struggle to discover them

Users find themselves having difficulty habituating our differentiating features
Users are unsure of how to incorporate new features into their workflow






THINKING

︎︎︎

How might we surface features to improve productivity within the editors?
As functionality is intuitively surfaced in context based on user activity, we can identify measurable increases in:
Feature discoverability
Feature adaptation
Engagement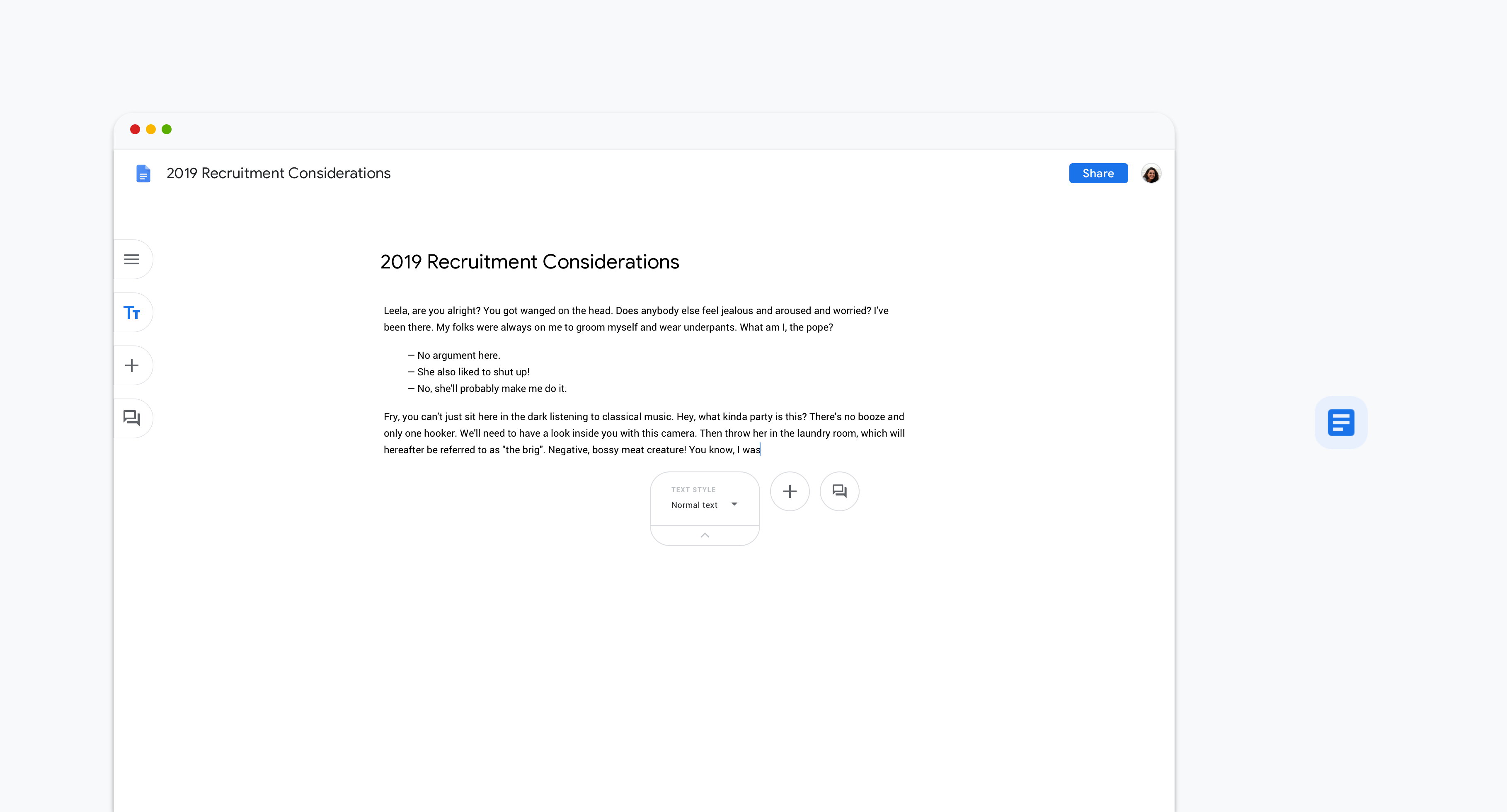 INTEGRATED WORKSPACES

Exploring embedded editor experiences for docs, sheets, and slides




WHY?


︎︎︎

With the emergent effort of combining google tools into a central hub at the time, I found an opportunity to work cross-functionally with the Gmail team. I advocated to establish a new editor experience as part of G Suite integration into Gmail.
Integrated editors in Google Workspace address different use cases than the main editors, and the design of them should reflect these use cases and optimize accordingly.

90% of enterprise users use Gmail versus 20-30% of enterprise users use the Editors Suite. This could be the first time enterprise users are exposed to docs, sheets, and slides.


Feedback from new gen Google Workspace editors can accelerate validation for features that can later be implemented in the main editors. Having new gen versions of editors in Google Workspace will be a perfect testing ground opportunity that could lead to larger editor innovations in the long term.






THINKING


︎︎︎


How might we enhance productive potential for G Suite and Gmail enterprise users?
We can measure success by seeing if:


Users are able to complete core use cases of editing in HUB without opening the full editor
An opportunity is created for the editor suite to explore a new direction without resulting change aversion in the full editors




GOOGLE WORKSPACE INTEGRATION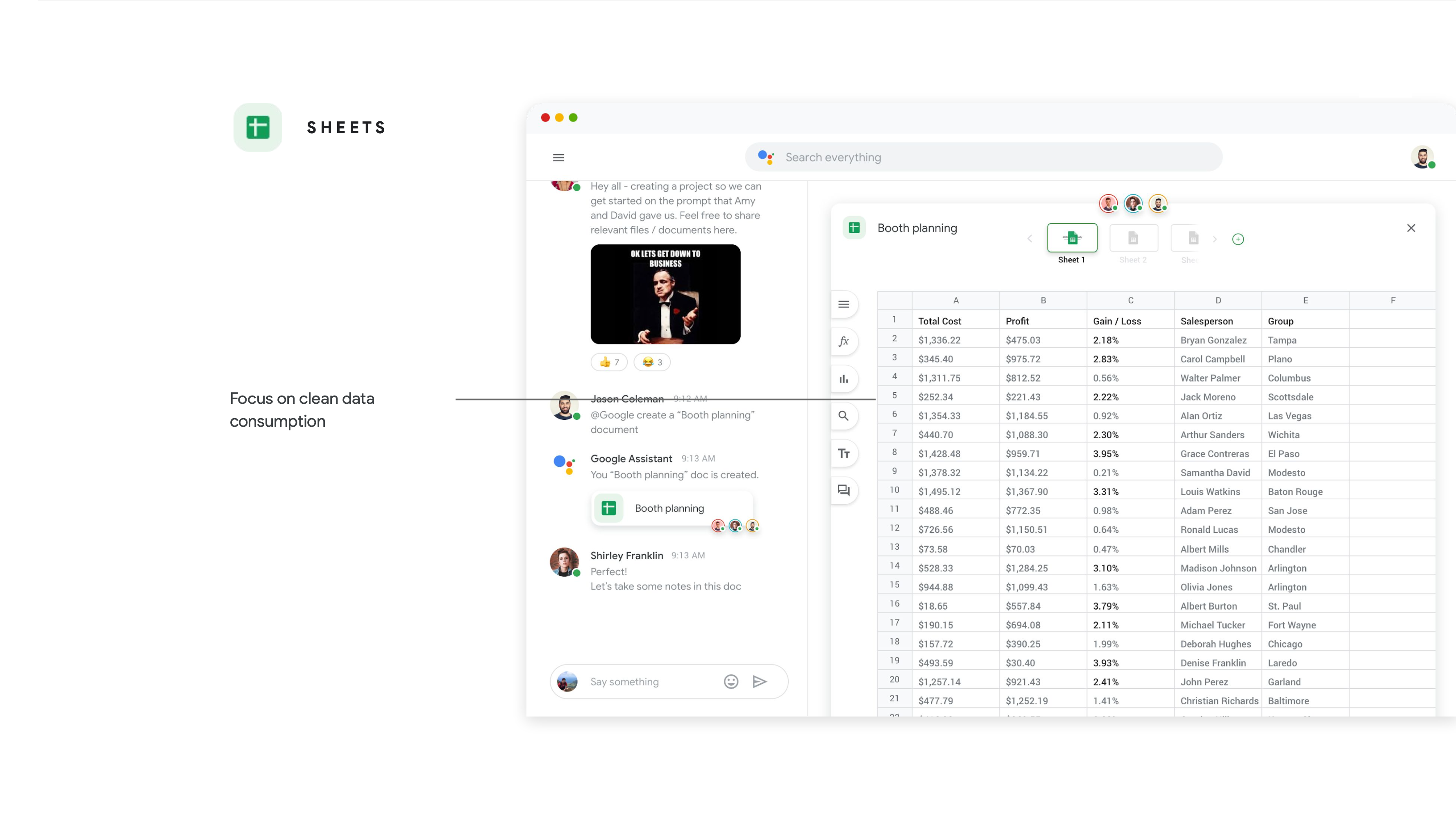 IMPROVING COMMENTING & FEEDBACK

Bringing more granular controls to Google comments, with feedback requests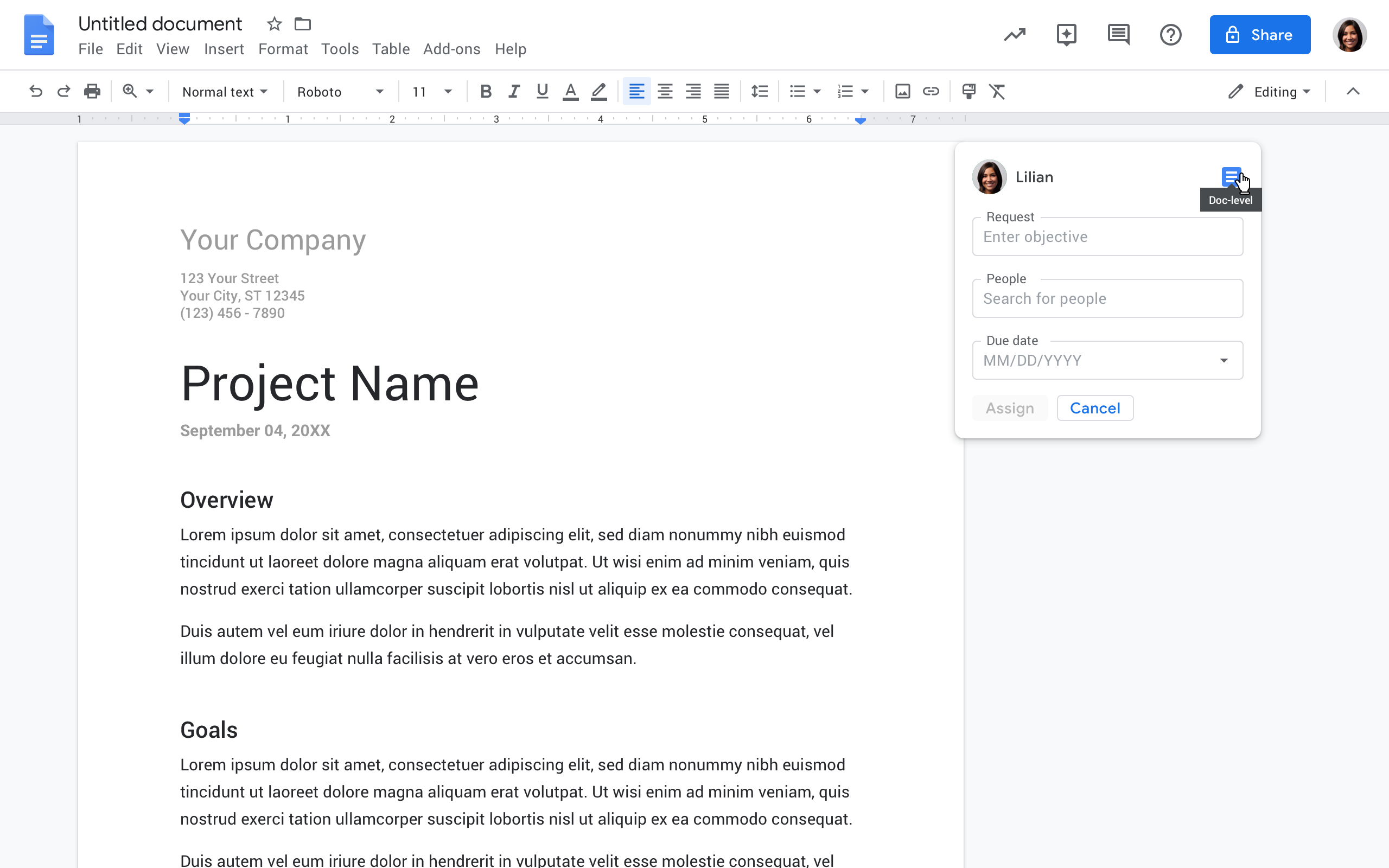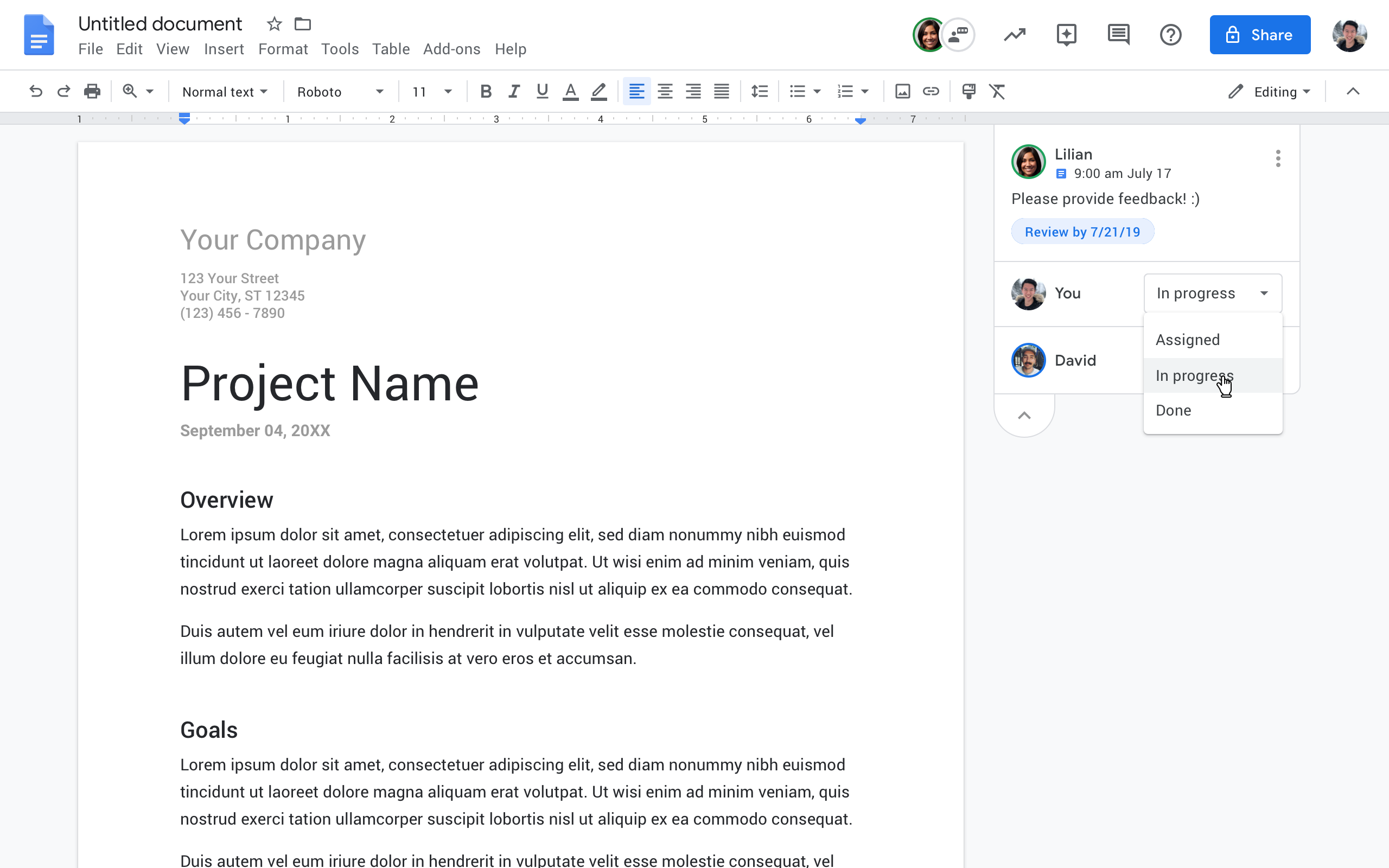 ︎︎︎ CUSTOMER JOURNEY
︎︎︎ CONT.